train concert - on my birthday
This post is long over due. It's been an exciting few weeks with my birthday, a barmitzvah and a few portrait sessions. I've also had some awesome client meetings and have been booking weddings as well as some rockin' album design. It's been awesome.

Train is my favorite band. They were playing at the Count Bassie Theater in Red Bank NJ on my birthday (March 16th). I had front row - center tickets and back stage passes. How could it get any better?

Well .. let me tell you :)

I had a sign that said "Pat - it's my birthday!" that I put on the stage. Pat was half way into the song and he looked at me and said "It's your birthday today?". I said "yes!". He said "Wow - you have really great seats - I bet you waited in line for them to go on sale." I said "oh yes!". Then Pat said "Would you like to come up and dance with me?"

Of course I said YES!!!
Pat and the Trainettes!
Pat sang "When I Look to the Sky" without a mic - rock on.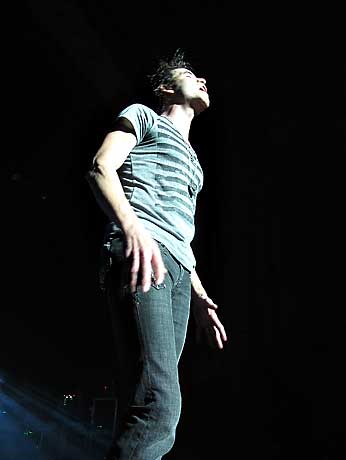 My birthday sign! It got Pat's attention :)
"So...it's your birthday today, huh? Um - do you want to come up and dance with me?"
YES!!!!
"Save the Day" - woo hoo!
A sweet hug from my favorite singer - Pat :) We are friends now ;)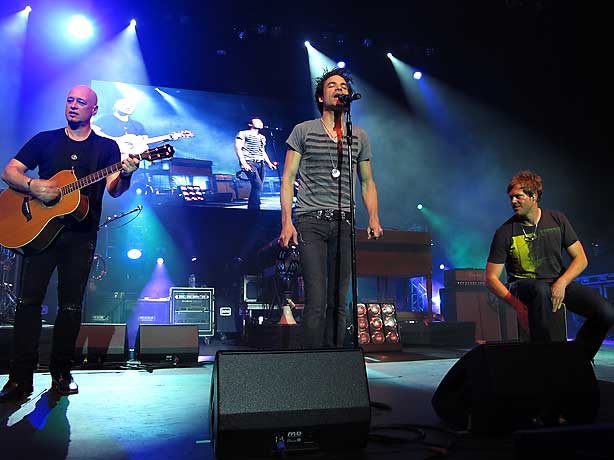 The crowd favorite - "Hey Soul Sister!"
Autographs after the show.